Mountain Bike Range

Born directly from Mountain Bikers
Providing a unique level of technicality for all season
Born directly from Mountain Bikers, providing a unique level of technicality for all season warmth and temperature control, together with anatomical vibration dampening footbed, Achilles and ankle protection. The MTB range delivers fantastic comfort for those biking the world's great trails. Bridgedale Fusion technology maximises the benefits of natural and technical fibres knit in such a way as to create superior comfort and longevity
Summer Weight

Mid Season Weight

Winter Weight
MOUNTAIN BIKE DEVELOPMENT PROCESS
We followed the same process as we did when we developed the Trail RUN collection.
We met and worked closely with a team of 15 amateur Mountain Bike enthusiasts in the Peak District UK to understand Mountain Biking and their needs.
From the group we identified 6 key issues to address –
Warmth – Precise non-slip Fit – Underfoot Vibration – Achilles Protection – Ankle Protection–Asymmetrical Left and Right Foot protection.
Over a two year period through in person meetings and Teams Meetings (during Covid)we developed, tested, redeveloped and tweaked.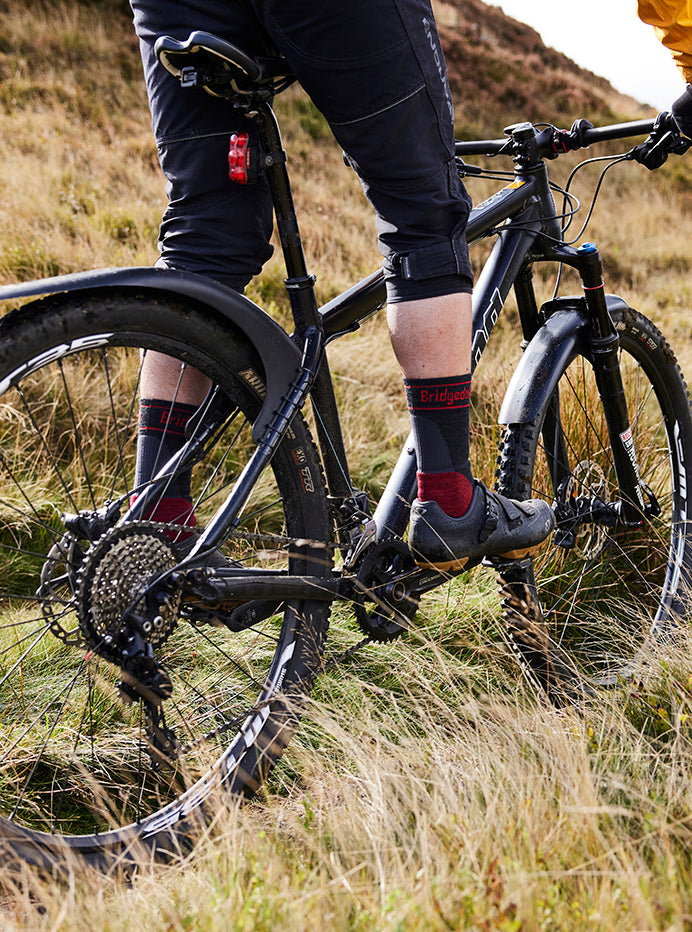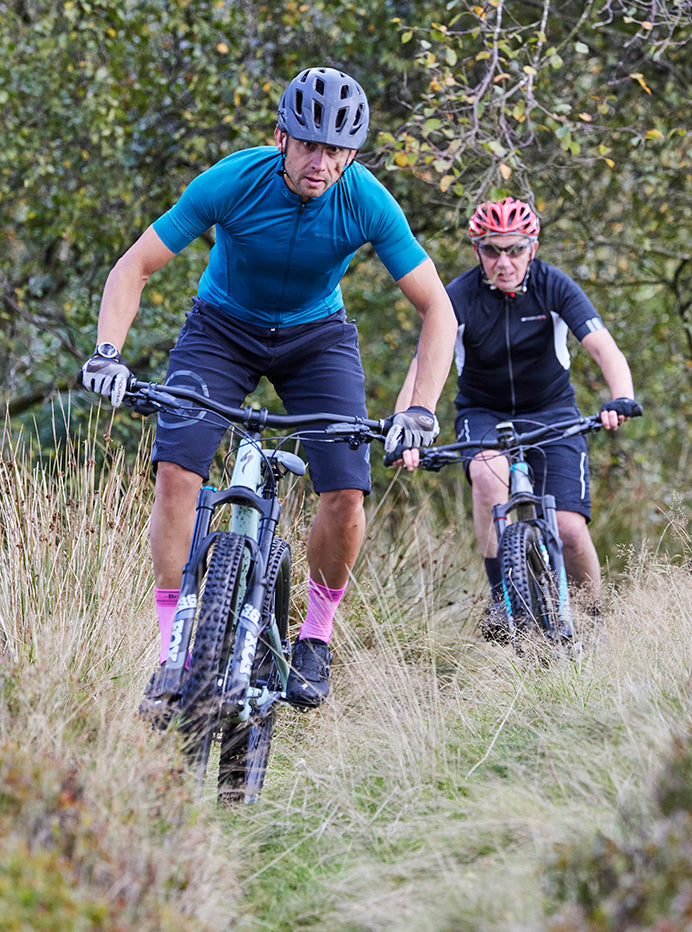 Our Testers
10 Male,5 Female
Aged 34 – 62 years
Enthusiasts who were not paid for their involvement
Cycling off road 2/3 times a week
Riding on average between 25 – 50 miles per ride
2 of the testers regularly ride more than 150 miles on a single trip